Following the previous post's news,
Looks like
Detective Comics #1
and
Batman #
1 won't be the only batbooks coming out of the
DC reboot
phase, as there are two additional titles added to the roster readers can expect this September:
Batman and Robin #1
, and
Batman: The Dark Knight #1
. Via The Source, we get a glimpse and good look at these books and what they have to offer to readers of the
Caped Crusader
.
In Batman and Robin #1, written by
Peter Tomasi
and illustrated by
Pat Gleason
,
Bruce Wayne/ Batman
will team up with his son,
Damien
, as they protect the streets of
Gotham
as
Batman and Robin
!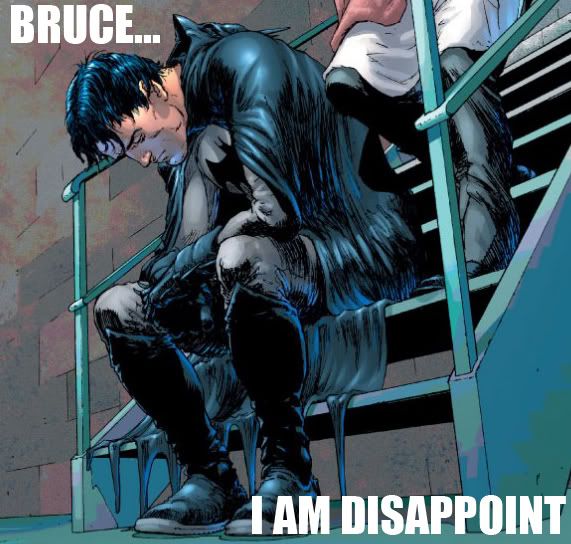 Sadly, this means there's two brooding vigilantes now, and since
Dick Grayson
won't be Batman anymore, no reverse of the
Dynamic Duo
combination either. I'm gonna miss Dick Bats all the more...
The other new book, Batman: The Dark Knight #1, will be helmed by
David Finch
will write and illustrate Bruce Wayne's alter ego as he explores the innards of
Arkham Asylum
! Collaborating with Finch on pencils will be
Jay Fabok
, so expect more dynamic illustrations with the new book!
Batman and Robin #1 and Batman: The Dark Knight #1 will be out with the rest of the DC Reboot wave this September.