Hi guys, Timzster here, and I'll be posting BeatCast episodes in Geekmatic from this point on... starting with the latest episode! Check it out!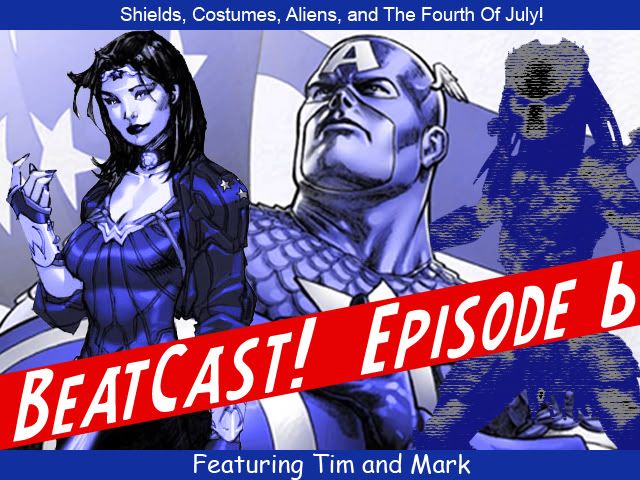 It's the Fourth of July this week, and the guys of BeatCast! are back to tackle a number of topics in another episode of goodness and greatness! To celebrate the occasion that is independence day in the US, Mark and I speak about the familiar things we associate with the holiday of the 4th, namely movies like the mega alien 1994 blockbuster flick that was ID4; a classic Live action Superhero TV show comedy called "The Greatest American Hero"; and superheroes who symbolize freedom and liberty like the star spangled avenger himself, Captain America! We broaden the scope from there and discuss more comic related stuff, like the recent wardrobe change Princess Diana of the Amazons got in Wonder Woman #600! Also, we talk more movies with the impending release of "Predators" next week, as well as the new actor cast as Peter Parker in the 2012 Spider-Man movie reboot! There's a whole lot more popculture related stuff in this episode, as BeatCast! continues to roll forward!
Time to listen up!
Download Episode 6
Check out more BeatCast! episodes and other stuff at my site -
Transient Vagabond
!