Several sites, including
Yahoo!
and
Screen Rant
, have reported that a fan has posted a video from the set of
Christoper Nolan's
next epic
Batman
movie sequel, The Dark Knight Rises. The footage, being shot in
Nottingham, England
, has stars
Christian Bale
and
Anne Hathaway
assuming their roles as
Bruce Wayne
and
Selina Kyle
respectively, filming a pivotal scene in the rain where the two interact as they arrive or are about to depart via cab from the newly restored
Wayne Manor
household. Not much can be said for the scene, and the video, uploaded in
You Tube
by user
Bat Manor
, shows the clip without any audio. You can check the above source sites links for more on the story, or take a look at the clip
via this link
(SPOILER MODE ON of course).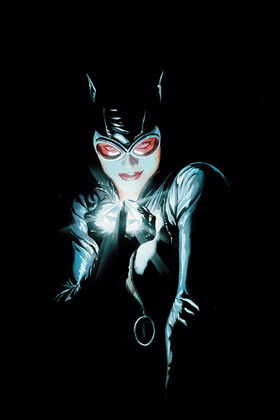 In other TDKR related news, it has been confirmed that Anne Hathaway WILL be donning the
Catwoman
suit after all, using the most recent and modern look Selina Kyle wears in the comics. According to a report posted in
Hollywood Life
and then reposted at
Enewsi
, the costume will be "less sexier" and look more "burglar like" than the ones worn by previous Catwoman actrors
Michelle Pfeiffer
and
Halle Berry
, but fans and guys can rest easy knowing that the outfit will have the goggles and be form-fitted, making Hathaway "smoking hot" and "feline looking" in a role that will "take her to new places". For more info, visit the source posts at
Hollywood Life
and
Enewsi
!